We are Sydney's leading Electrical Contracting company with over 10-years experience. All of our staff are highly trained, very experienced and skilled enough to get the job done the first time.
We Supply Complete Solutions
Whether its a simple lighting installation or a full scale emergency we have the resources and staff to help you.
Safe, Reliable and Affordable
Safety and efficiency are our top priorities and our staff will therefore get your job done in a safe, efficient and timely manner.
We've worked on all sorts of complex jobs over the years and have the experience to handle almost anything.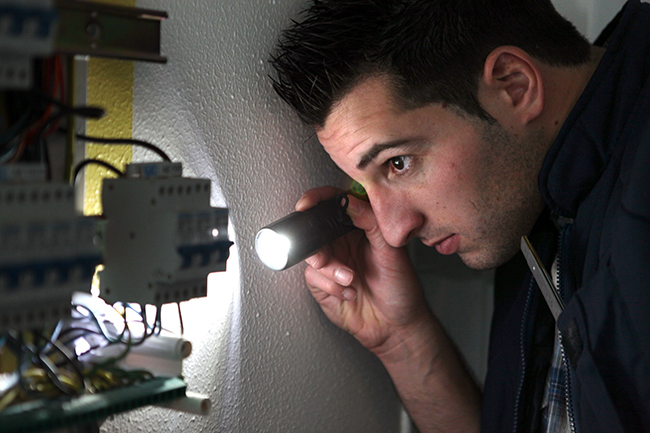 Lean on our Skills & Experience
In the Electrical trade there is no substitute for experience. Our team has a great depth of practical knowledge in all aspects of electrical work. We understand the construction space, contracting work and of course service based work for residential and commercial customers.
Frequently Asked Questions
I have an IMMEDIATE EMERGENCY - can you help?
Of course we can assist you. Just give us a call on 0424 412 362 or fill in the call back form on this website and we will attend to you right away. We understand the nature of your emergency is time critical and will do everything we can to get you back up and running as quickly as we can.
How do you charge for a call out?
The nature of electrical work is that it requires us to inspect, trouble shoot and get to the bottom of what is wrong before we can say how much something is going to cost. Once we identify the cause of your problem we will supply you with a quote and a timeline to completion. We won't commence any work without you knowing exactly how much it will be or how long it will take.
Can you provide same day service?
Depending on the nature of your enquiry/problem we can usually attend to your enquiry on the day that it is received. When you book in with us we will schedule in a time and if anything changes we will let you know as soon as we know. If you have an electrical emergency that you need some one to attend to right away then give us a call and you will be prioritised: 0424 412 362
"Being a director of my own company and constantly working in high-end homes with a lot of demand, I've always found it hard to find reliable trustworthy and courteous tradesmen who share the same dedication to the job as I do. With Jason and the team at New South Electrical this was transparent from the word go."
"I found this company to be very professional and reliable. The guy that came out ( Jason) was very punctual and honest. He explained everything and talk me through and showed me where the issues were and what the problem was. I found this refreshing as I'm not very familiar with this kind of thing and I understood it once he explained it to me."
"I would highly recommend the team at NSE for all things electrical. We had an idea of what we were after and Jason and his team connected the dots for us. Friendly, informative and very responsive to communication, I have no problem recommending Jason and the team."
"Jason and the team from New South Electrical were courteous,professional and attentive. Even though we had a lot of work to complete in a short time, they looked after us and kept my wife and I informed every step of the way. No request was any trouble. Would highly recommend"
"I used Jason and his team to assist me with some outdoor lighting installations. They did the job really quickly and for a lot less than I thought – I'd highly recommend NS Electrical…"